Este post esta disponible también en: Español (Spanish)Русский (Russian)
It´s time to talk about nautical applications. The world of sailing is not foreign to the great development of smartphone or tablet applications. Like for any leisure activity or sport, on Android or Apple devices we can also find nautical applications that will help us to plan our journey better and enjoy it more. Nowadays, geolocation systems that work through the Internet have revolutionized telecommunications, and with a mobile phone or a tablet we can have at our disposal, in just one unit and practically free of charge, all the information that only a few years ago we could obtain using various quite expensive electronic devices. The most popular nautical applications are those that replace all paper cartography or computer programs. The geographic information systems offer the same cartographic details as the best GPS plotters.
The evolution and development of Apple iPads and Android tablets completely changed the needs of electronics, its usefulness on boats and the habits of many navigators, as tablet started gaining more and more importance as the main element to contain the information that is needed for navigation, data on boat insurance, etc.
Geolocation APPs
Weather APPs
APPs for navigation
AIS APPs
Fishing APPs
Other related APPs
Currently, the shipyard industry is analyzing the ways of integrating these iPad or Android systems into the ship's electronics. In this way the most important manufacturers of navigation software are adapting to the new times, for example, with the generation of devices that send information through wireless systems. Among the existing nautical applications some require Internet connection, but many others offer the option of working without coverage, with GPS positioning signal.
The cost of nautical applications
The expenses of these services are not high. Basically, the main investment is the signal receiving device; applications are free in most cases.
Nautical geolocation applications
Boating
Boating, a Navionics application, is the best-selling nautical cartography app in the world, which offers all the possibilities to easily and comfortably plan your routes and is compatible with Google Earth and other meteorology applications. There is an HD version with more features. It can be used without internet connection if you previously download the maps. There are free and paid versions, for Apple and Android.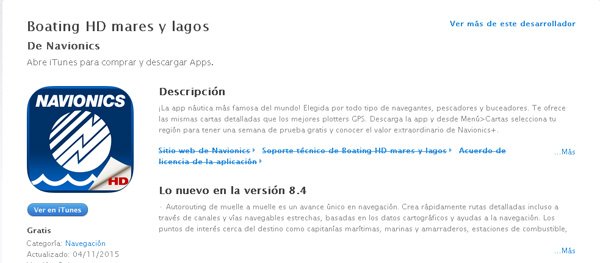 Navionics HD
Navionics HD: Navionics is the most demanded cartography software in the world. It has been through great evolution since its origin, and can be used from anywhere on the ship. Its HD version has the possibility of integration with Google Earth, offering data on meteorology and nearby services. Its use is simple.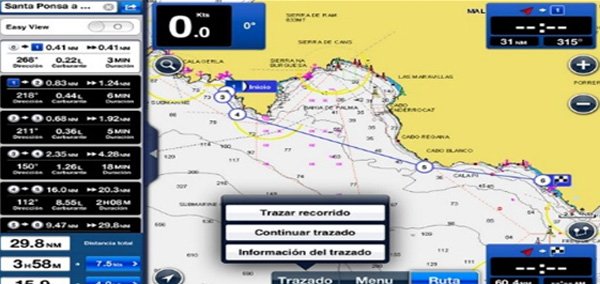 Garmin BlueChart Mobile
Garmin BlueChart Mobile is the version for mobile devices made by the manufacturer and developer of GPS devices for land, naval and air traffic. Through this application you can plan routes via tablet using the information about currents, shorelines, depth contours etc. Just like of Boating, its use is very intuitive. The app offers relevant information to navigators, such as weather. In order to enjoy this application you have to pay a license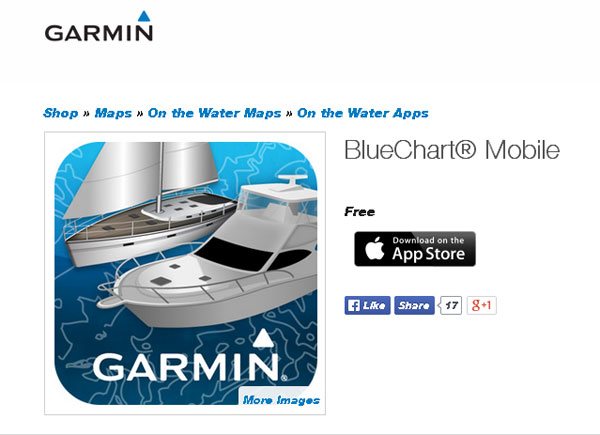 Meteorological nautical applications
All sailors are aware of the weather forecast. Today we have access to real-time data on the evolution of basic indicators in meteorology, as well as forecasts. In the universe of applications you can find a large number of tools that provide information about wind conditions and rain forecast with great accuracy.
WeatherPRO HD
WeatherPRO HD is an application by Meteogrup offering a week-long forecast, at three-hour intervals, in more than two million places, with real-time radar and satellite images. There are several versions, free and paid. Depending on what you wish to pay, you will obtain one kind of information or another.
WinFinderPRO
For amateurs of sailing sports WinFinderPRO is a fundamental application. Wind, waves and weather forecast are the main features of this app. It is available in Android and Apple versions.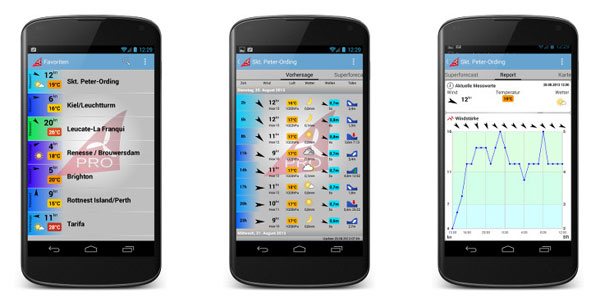 PocketGrib
PocketGrib: This app allows visualizing all the meteorological data in a forecast of up to eight days, with a high level of accuracy, especially in the wind forecasts.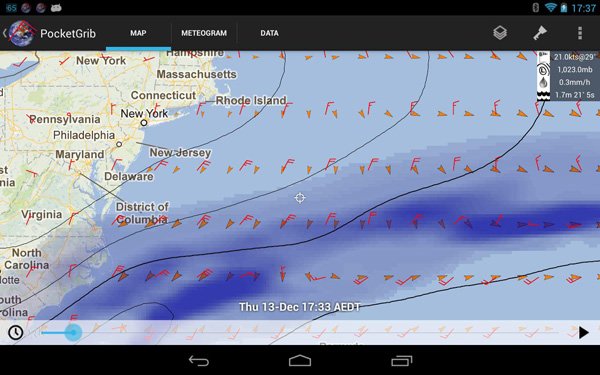 WindGuru
WindGuru: This is one of well-known nautical applications for boaters, simple in use, that shows wind and temperature forecasts in a chosen area in real time, with the high level of reliability.
Eltiempo.es
Eltiempo.es: The famous website of Jose Antonio Maldonado has its app offering panoramic visualization, hour by hour, of winds, waves and temperatures in the selected navigation area, with very accurate graphic data.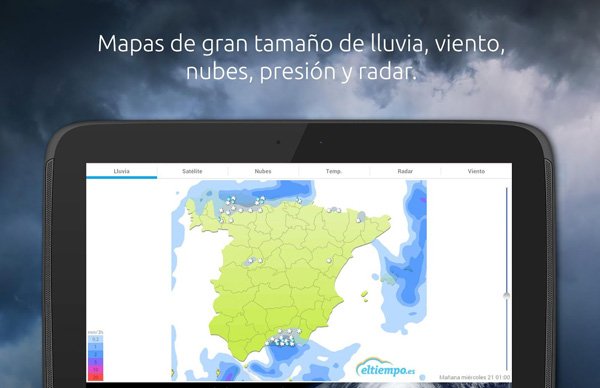 Rain Alarm
Rain Alarm: This app sends the corresponding warnings through alerts of approaching rains with animated images about meteorology worldwide.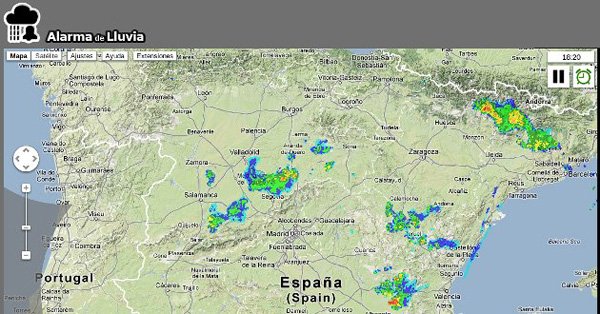 Nautical applications for navigation
There are also applications that help us perform some usual tasks on board, such as anchoring, or tasks related to safety or the establishment of routes. The company Marinus has created three applications aimed at improving our navigation experience.
Antigarreo
Antigarreo, is a tool that helps in anchoring and stability of the boat. Via this application the navigator will receive necessary alerts so that the vessel does not leave its anchoring space.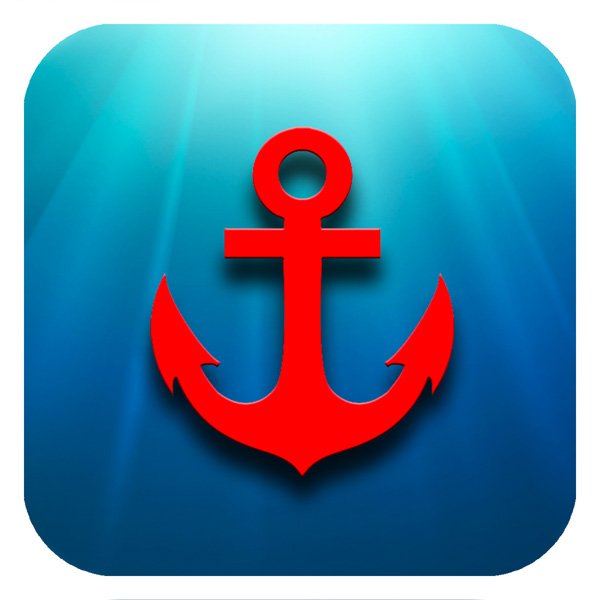 Bearing Pilot
Bearing Pilot: This is an application that helps avoid delays in navigation, predict routes and eliminate the risk of collisions, calculate wind directions, maintain chosen course etc. An effective app for all types of journey.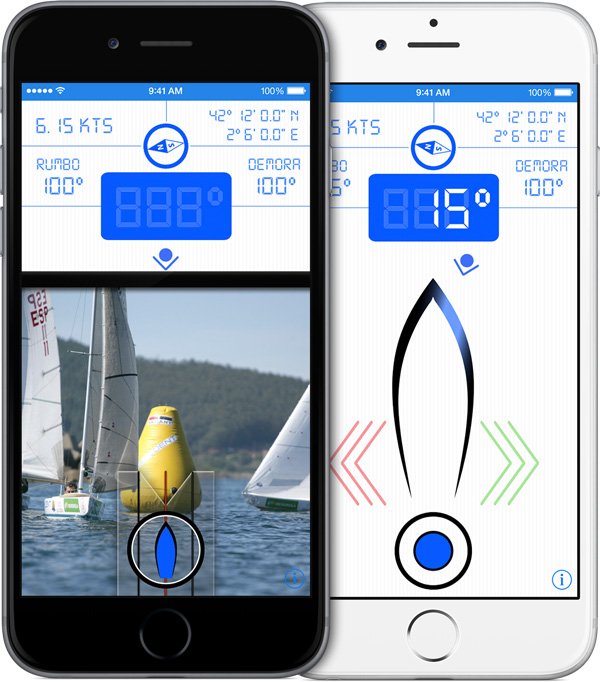 Marinus Ripa
 Marinus Ripa: Marinus Ripa provides the International Regulations for the Prevention of Collisions, permanent updates and all the basic safety information that a good navigator must know. In addition, you can also get an iBook version for iPad in high-definition.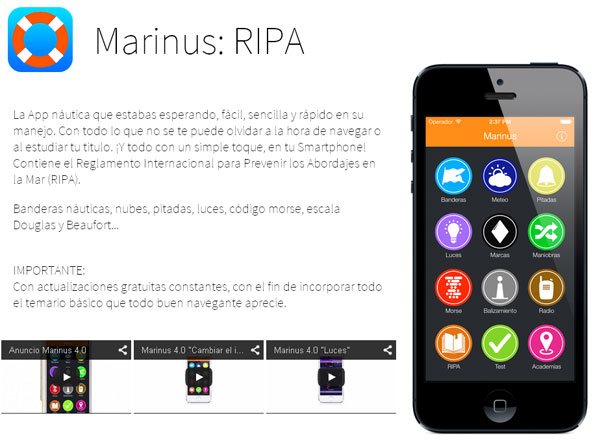 Salvamento Marítimo (Maritime Rescue)
Salvamento Marítimo. This app offers information and guidance on issues related to nautical safety. For example, it provides the possibility of carrying out a series of checks to see if we are complying with the security points before we go sailing. From tips and all types of information for sailors to checklists of the essential points of safety before navigation. The free Maritime Rescue app is also essential among nautical applications.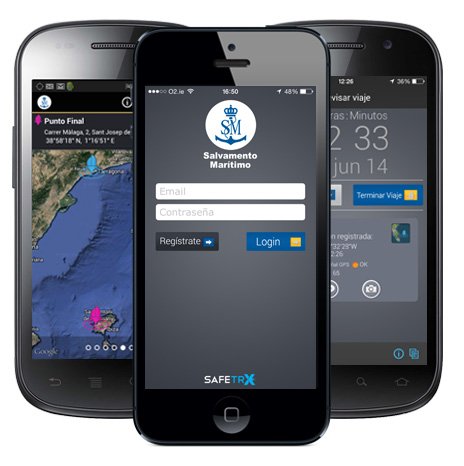 MoonPreview
MoonPreview: With this app it is possible to know the lunar cycle and the state of the moon on the night when you plan to anchor your boat. Ideal for leisure trips and contemplation of the celestial dome.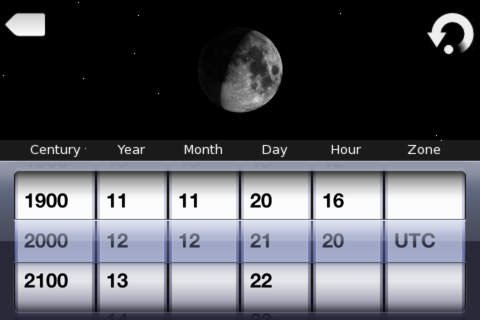 Google Earth
Google Earth: You cannot miss this application of the giant of the Internet search. You can visualize the route to follow with precision, as well as precise photos of the place. Some of the other apps are integrated with Google earth. Very helpful.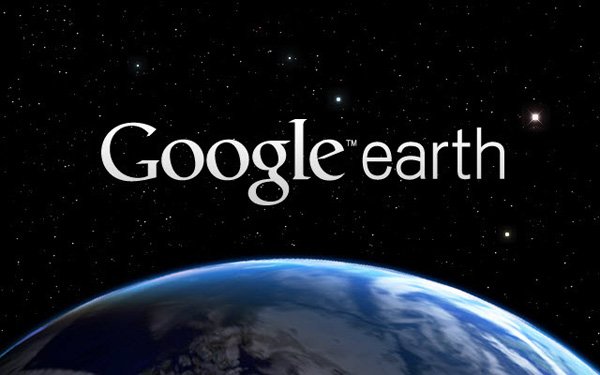 Useful knots
Useful knots:  For every need there is a different knot. This app teaches and reminds us, step by step, the correct way to make up to 100 different knots, according to their type and use. There is a paid version in high definition, but there is also a free one.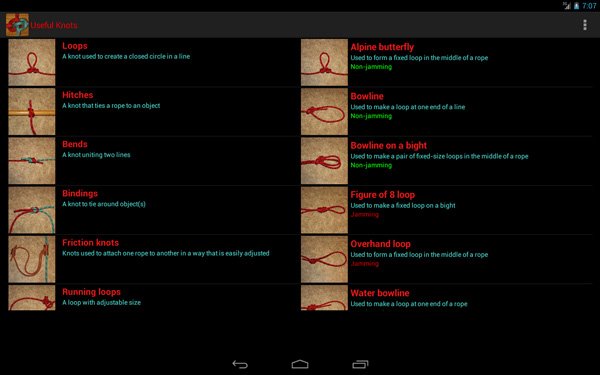 Compass Pro Plus
Compass Pro Plus:  If you want to transform your iPhone or iPad screen into an efficient compass, with position data from the GPS, this app is one of the most powerful ones. It is not free but very economical.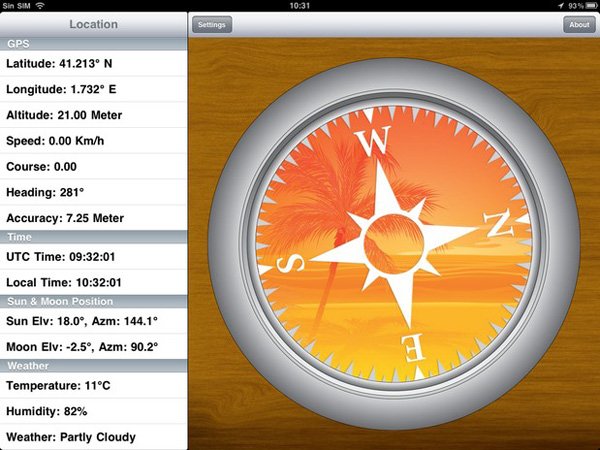 Vaavud
Vaavud: This plastic device is resistant to water, dust and sand. It can be connected to iPhone or iPad in order to precisely measure the wind speed and define its direction, averages, current speed etc.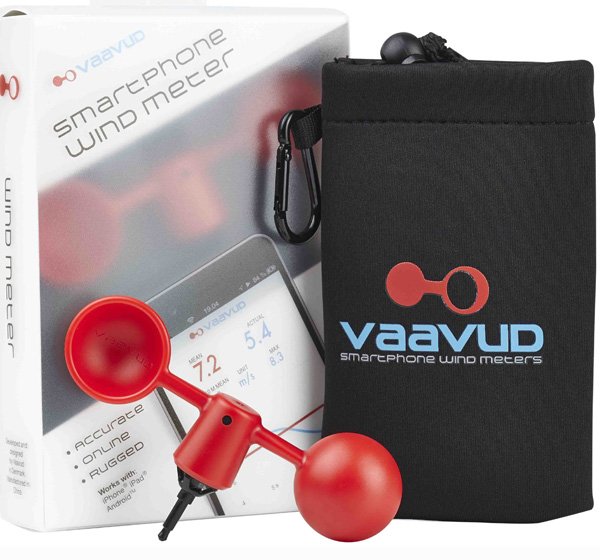 NMEA Remote
NMEA Remote:  This app works through a wifi modem that needs to be installed previously and operates as a repeater of the vessel's data.

AIS applications
In recent years we have observed the emergence of some applications that help identify vessels. These are applications that use the AIS (Automatic Identification System). Thanks to this system it is possible to know the identity, the course, the position and other details about the boats located in the surroundings. This used to be done through VHF radio systems, but currently there are applications like MarineTrafic, based on Google Maps, that allow us to send and view real-time information of the AIS signal. To this end, only an internet connection is needed.
mAIS marine Traffic Ship Position Reportin
mAIS marine Traffic Ship Position Reporting: This App is also supported by Google Maps, and ships can be viewed anywhere in the world. To emit the signal it is necessary to have an internet connection, and signal emission must be stopped when reaching the ground.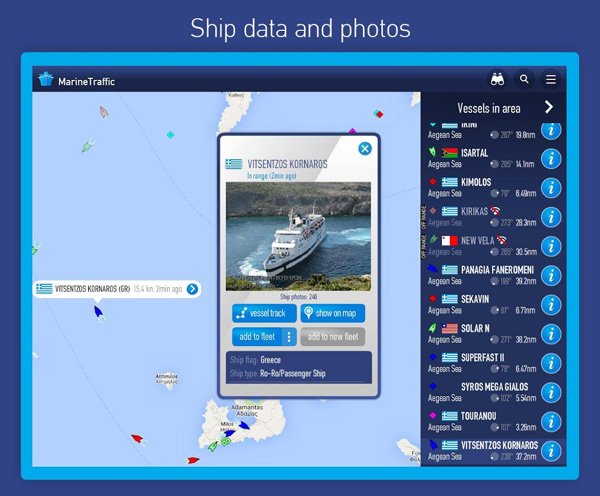 Ship Finder
Ship Finder – Live vessel tracking: Via this app you can also obtain information on all the boats located in the selected area. There is a free version and a more complete paid version.

Nautical fishing applications
The best nautical fishing applications allow solving some essential questions of sport fishing fans. These questions mainly include the best hours to go fishing, how the position of the moon or tides affects the catch, temperature, etc. Let's see some available nautical applications for fishing.
Fishbrain
Fishbrain: it is one of the best known nautical applications, and there is a large community of professionals and amateurs of sport fishing around it. It has a strong community character, since it is the users who create the content and forecasts for the application. Anyone can provide information regarding the altitude of waves, air temperature, hygrometry and any weather conditions. These are important data for those fishermen who use the information in order to prepare themselves for their fishing activities.

Tu marea (Your tide)
Tu marea: : is a free application for fishermen of the Atlantic and Cantabrian coast. Thanks to "Tu marea" it is possible to know the state of the tides on both coasts, so that one can benefit from the moments of high tide or low tide. You can customize the information of your favorite coastal locations according to your own criteria. Pay attention to the chart with the maximum tides ordered by successive weeks so that you can learn the height of each one of them.

My fishing companion
My fishing companion: as the name itself indicates, this nautical application is a fishing partner that provides fishermen with essential information. It allows consulting the weather conditions, geo-locate the points closest to your position and save your favorite places. In the same way as in Fishbrain, you can interact with a community of users and add information, comments, photos, etc.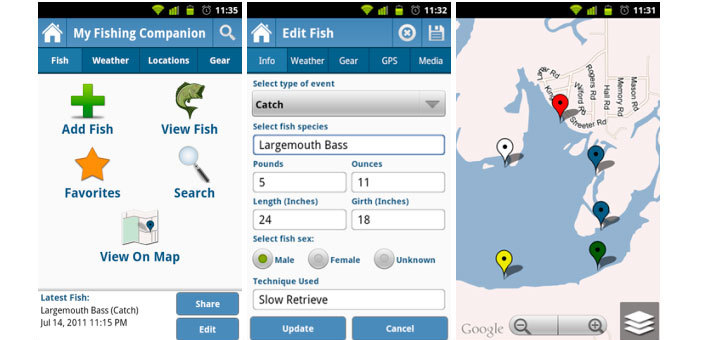 Trimble GPS Fish
Trimble GPS Fish Free: is an excellent nautical application for tracing fishing routes. It consists of three levels: elementary level (free of charge), pro level and elite level. The elite level is the one that provides the best performance; you can view offline maps, in addition to using all the other tools of the application. Through the GPS you can trace routes and locate points where there has been more catch or where there are certain species of fish.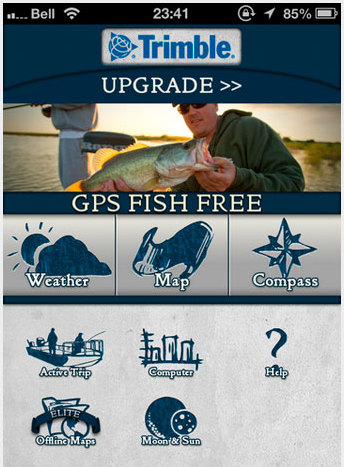 Fishing Calendar
Fishing Calendar: is an excellent application for those who like to check the lunar tables. Fishing calendar allows learning the ideal moments for fishing in a specific place and depending on the state of the moon.

Time2Fish Lite
Time2Fish Lite, like Fishing Calendar, informs about the phases of the moon, the influence that it has on fishing and the ideal moments to carry out the activity. It offers forecasts for several weeks. The information is shown with simple graphs and statistical data that give us an idea of the possible catch.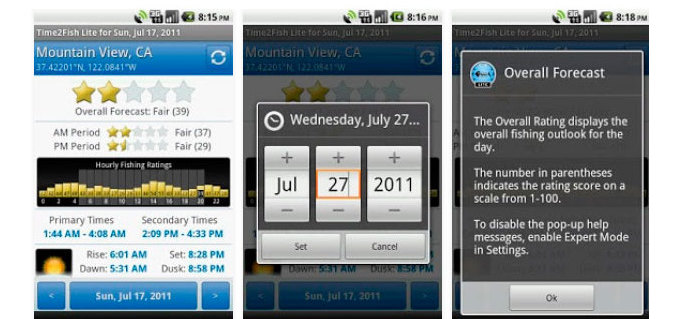 Other nautical applications
Gabenative is another useful nautical application that many amateurs of navigation usually install in order to get help in location in the middle of the sea.